AJJLS YORKIE PUPPIES WEBSITE DESIGNED BY  AMY DAWSON-SMITH

Please do not remove or copy any pictures or text without written permission of web designer

COPYRIGHT 2009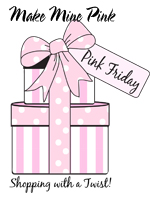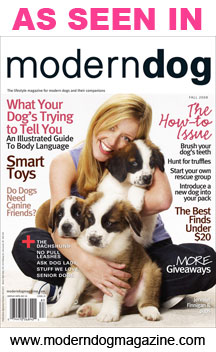 AUDACIOUS  PET BOUTIQUE

Is Privileged to be "ONE OF THE FEW"  represented in this Prestigious & celebrity filled Dog Magazine.

                  We will also be featured in the December issue of VICTORIA magazine.

I want to take a minute to mention that I am an experienced, educated, AKC YORKSHIRE TERRIER (YORKIE) PUPPIE (YORKIE PUPPY) TEACUP YORKIES, TEACUP YORKIE PUPPIES  (TEACUP YORKIE PUPPY) Breeder in OHIO for over 16 years. I raise the YORKIES & YORKIE PUPPIES in our home, 365 DAYS A YEAR. I breed these yorkie puppies as, pets and companions. I know the TEACUP YORKIES, MICRO YORKIE PUPPIES, TOY YORKIE PUPPIES is Not an acceptable Term with AKC or Show Breeders but.... I am a Yorkshire Terrier breeder and our clients use these terms to describe what they are searching in so we must all lighten up a little bit and accept the terms and spend more time helping to assure that our YORKIE PUPPIES go to good homes that will love and care for them and provide them love, play, toys and companionship. Yorkies are a TOY BREED but they are wonderful as therapy puppies and YORKSHIRE TERRIER as AKC YORKIE PUPPY and show dogs. Breeding is well thought out to assure that the health and genetics of your new Yorkie baby are the best they can be. This allows for each Yorkie litter to be physically healthy and free of major debilitating Yorkie genetic disorder. That each Yorkie puppy is BEAUTIFUL with either a YORKIE BREED type face or the much sought after YORKIE BABY DOLL FACE. Our yorkie puppies for sale have LUXURIOUS COATS, EXTRORDINARY AFFECTIONATE PERSONALITIES and that GLAMOUROUS look that the CELEBRITIES like to show off. OUR YORKIE DOGS and Puppies are in major magazines and catalogs and many SPORT STAR & CELEBRITY HOMES. If your looking for the PERFECT and PRECIOUS BABY TEACUP YORKIE then please check out my Adult, Mamas and Papas as well as my vets and health,disease information on my whole site. Before they grow into the rare gorgeous pretty girl and boy dogs, these handsome and beautiful ,rare sweet pets will want lots of pet supplies, including coats, dog food,toys,bowls and much more. Please visit my pet supply's store where we accepts credit cards, pay pal . Audacious Pet  Boutique, we don't charge much for the best dog clothes and carriers , toys, spa, grooming supplies, that we pick to be on this site. These mini puppies and micro teacups (even though it is not a correctly accepted term, will fill your life with so much LOVE, each one is BORN to be a PRICELSS BEAUTIFUL or HANDSOME PUPPY of your DREAMS. Each picture and puppy pictures you see here will show you the high QUAILTY AKC breeder I am. My Ethics are high and even though this is a business and I do not allow shipping alone due to the health and safety of the yorkie puppy, I respect each little loving puppy and you can trust that by adopting the same quality care I give to  puppy and dogs.

As your YORKSHIRE TERRIER (YORKIE) BREEDER it is my privilege to deliver the Yorkie puppies and watch them take their first breath. To care for the Yorkie mothers and Yorkie babies and watch them develop their gentle PERSONALITIES. I get to watch the Yorkie puppies first crawl, first walk, and first touches of the world away from their mothers. They begin to thrive and explore their world. This is a true BLESSING and JOY for me to take part of. Yorkie's come in all sizes: tiny, small, standard, large and even in-between. Every litter is breed to the AKC standard of "not to exceed 7 pounds" but sometimes a "Tiny yorkie puppies for sale, Small yorkie puppies for sale, Petite yorkie puppies for sale, Micro yorkie puppies for sale, TEACUP Yorkie puppies for sale" -- (not accepted terms) will be born. An acceptable term is TOY YORKIE, TOY YORKIE PUPPIES, or TOY YORKIE PUPPY.  Since they were from a litter that was bred to the standard, these "TEACUP yorkie puppies" will usually be healthy yorkie puppies, they just happen to have been born tiny. The same is true of large yorkie puppies.  They may not have been bred to be in the yorkie size standard but a gene from way back allowed this yorkie puppy to be bigger then the standard yorkie size. These puppies are perfect for the family with small children, or perhaps grandparents that enjoy the pleasure of a larger yorkie puppy. This size is also good for a therapy dog.

I feel that I am blessed to have all of these endearing creatures in my home. I am privileged to be able to provide you with a loving, happy, pretty puppy that will be a wonderful addition to your life.

I am bonded and committed to each Yorkshire Terrier I have and their Yorkie puppies. I will be available to you for the LIFE of the Yorkie puppy and I can be reached 24 hours a day 7, days a week and no question is to small for me to help you with. I will be adding a page to my website with my Yorkie puppy clients, their pictures and contact information. Their references are available to you upon request. My YORKIE VETERINARY REFERENCES are on this website for you to feel free to call and ask them any questions about ME, My Yorkies, how I raised them and care for each and every one, plus our cats.

Thank you for your time and I hope I can be YOUR Yorkie breeder. When you are ready to purchase one of our yorkie puppies for sale, you will think of me and come and see how I "HOME RAISE" these YORKIE PUPPIES.

It is hard to understand why some breeders use the search term, Teacup Yorkie or Teacup Yorkshire Terrier, Teacup yorkie puppies and babydoll faced or teddy bear faced yorkie puppies. This is because of our clients using the terms and a way to refer to the yorkie puppy they are dreaming of. No AKC the American Kennel Club does not recognize these terms but we as breeders are striving to reach our clients understanding of Yorkies, yorkie puppies, teacup tiny,micro,and more.......








PLEASE FEEL FREE TO CALL ME WITH ANY QUESTIONS











(740) 816-5534
                     Thank you for visiting my website, I invite you to come and meet the puppy's and their parents.

We breed only

AKC PUREBREED YORKSHIRE TERRIERS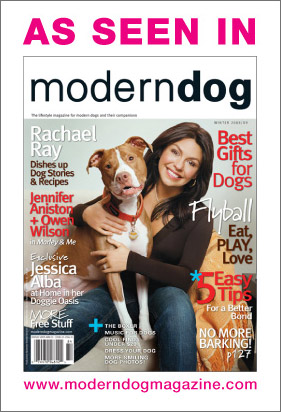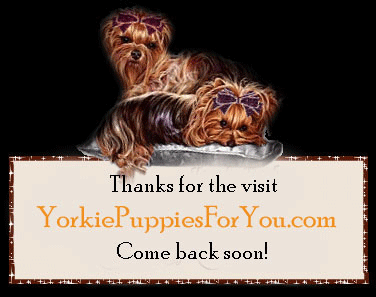 EXCEPTIONAL YORKIE PUPPIES

HOME RAISED YORKIE PUPPIES

LOVING & WARM PERSONALITIES   

OUTSTANDING TEMPERAMENTS

LUXURIOUS  COATS

BEAUTIFUL  BABYDOLL FACES

HEALTH GUARANTEE

MICROCHIP

       Please call anytime at

            (740) 816-5534

amyofajjlsyorkies@live.com



     or
      amy@ajjlsyorkies.com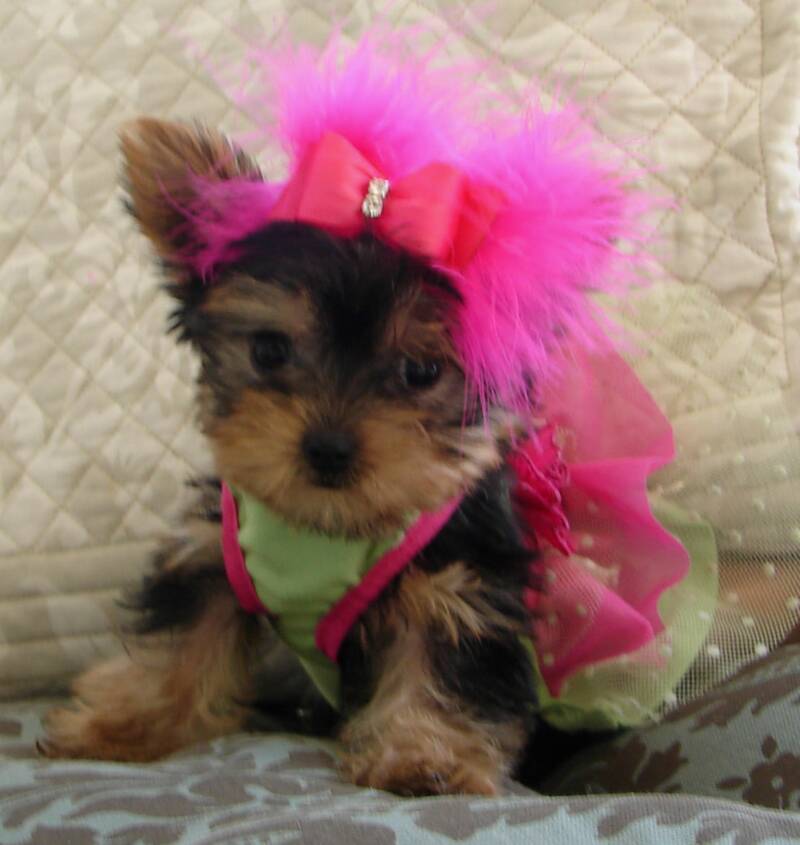 Glamorous YORKIE PUPPIES from Amy of AJJLS
Please CALL or TEXT  ME anytime with your questionsamyofajjlsyorkies@live.com

(740) 816-5534

This Yorkie puppy is the Daughter of  PHAETON & KELLEN

Her current name is LOLA. She was born at 10:00 a.m. on March 16nth, 2009.

LOLA will be approximately 7-8 pounds fully grown.

LOLA is a sweet female yorkie puppy. She is gentle & affectionate. Lola sits on your lap and watches television with you. Every so often while your holding her she leans over and give you a tender little kiss.... This is one special loving girl.

Please view the video of LOLA above.

LOLA"S PRICE is $1800.00 and includes:

Her 1 year health guarantee

Her AKC registration

Current vaccinations

Microchip

Consultations with me for Life

She can be reserved with a $500.00 non-refundable deposit.






She is old enough to go to her new home.
PHAETON & KELLEN had a litter on  March 16nth, 2009



This is their Beautiful Daughter LOLA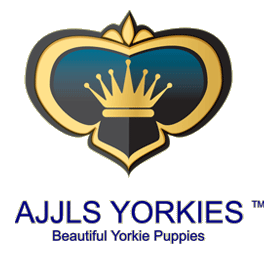 ALLY gave birth to Two Female Yorkie Puppies & Three Male Yorkie Puppies on May 19, 2009

These five puppies pictures will be posted when they are four  weeks old.








Private inquiries welcome
All five puppies will be what is referred to as "TEACUP"  Size- (even though it is not an accepted term). Approximate 3-4 pound range fully grown. Pictures will be posted at four weeks of age.

What we have to offer:  along with our WRITTEN HEALTH GUARANTEE for your new TEACUP YORKIE PUPPY, the FIRST TWO FULL SETS OF VACCINATIONS, MICROCHIP for your Yorkie Puppies security, Yorkshire Terrier Pedigrees,Veterinary Examinations, Veterinary Health Certificate if your traveling by airplane. and..... A Beautiful loving Teacup Yorkie Puppies or a Luxurious Yorkie Puppy, that will be your new family member. We include Micro Yorkie Puppies, Tiny Yorkie Puppies and TOY Yorkie puppies in what we offer you. Please feel free to call our Veterinary references and ask them any questions about our Teacup Yorkshire Terrier puppies and their parents and just home we take care of them or feel free to ask them about our Yorkies for sale, Yorkie for sale, Yorkie puppies for sale, AKC yorkie for sale, AKC yorkie puppies for sale, AKC yorkie puppies for sale in OHIO, AKC puppies for sale in the US, Yorkie teacups for sale, Yorkie baby for sale, Puppies for sale, Puppy for sale, Yorkshire terrier, Yorkshire terrier puppy, Yorkshire terrier for sale, Yorkshire terrier puppy for sale, Yorkshire terrier picture, Yorkshire terrier breeders, Yorkshire terrier dogs,puppies. Our veterinarians take very good care or each of our Yorkie Adults and Puppies, we are blessed to have such outstanding professionals caring for our dogs as if they were their own.

Our CLIENTS fly to pick up their Yorkshire Terrier Yorkie puppies from the following states  AL Alabama, AK Alaska, AZ Arizona, AR Arkansas, CA California, CO Colorado, CT Connecticut, DE Delaware, FL Florida, GA Georgia, HI Hawaii, ID Idaho, IL Illinois,IN Indiana, IA Iowa, KS Kansas, KY Kentucky, LA Louisiana, ME Maine, MD Maryland, MA Massachusetts, MI Michigan,MN Minnesota, MS Mississippi, MO Missouri, MT Montana, NE Nebraska, NV Nevada, NH New Hampshire, New Jersey, New Mexico, New York, North Carolina, North Dakota, Ohio, Oklahoma, Oregon, PA Pennsylvania, RI Rhode Island, SC South Carolina, SD South Dakota, TN Tennessee, TX Texas, UT Utah, VT Vermont, VA Virginia, WA Washington, DC Washington D.C, WV West Virginia, WI Wisconsin, WY Wyoming.

Most airlines will allow you to fly with your new YORKIE PUPPY with a required VETERINARY HEALTH CERTIFICATE.

You will need to make prior arrangements with the airlines for the return flight as they usually only allow two dogs/puppies in cabin per flight.

I will meet you at our local airport  PORT COLUMBUS INTERNATIONAL in Columbus, Ohio with your new YORKIE PUPPY

This is the safest way to get your new baby yorkie. Your new YORKIE PUPPY will being to bond to you as soon as he/she meets you. I will remain with you to help this important bonding process and to help answer any questions you may have about your YORKIE. I am a inspected and certified AKC YORKIE BREEDER  in OHIO  and  I raise the yorkie puppies in our home, please come and see what a difference a loving home makes for your new yorkie puppie to be socialized and born into. You'll be thankful you did not purchase your yorkie puppies from a pet store or a puppy mill. I want to be sure you know as much about your YORKIE PUPPY as possible. No questions about your new YORKIE PUPPY or ADULT YORKIE DOG is ever to small. I will remain available to you for the life of your YORKIE Puppy (YORKIE PUPPIES) to answer any and all concerns. I also like to get updated photos about you, your family and your AKC YORKIE.

Please visit and enjoy the Yorkshire Terrier (YORKIE) puppies and the adults and even our cats. I think you'll not only have fun but you'll fall in love with this breed .... YORKSHIRE TERRIERS are truly a LOVING TOY TEACUP PUPPIE to love and adore for many years to come and will bring much joy to your life.

I am on FACEBOOK as-facebook.com/Amy.Dawson.Smith.













&
Although these are not widely accepted terms it will give you a guide to,

TEACUP YORKIES SIZE

TEACUP YORKSHIRE TERRIER

TEACUP YORKIE PUPPIE SIZE

TINY TEACUP YORKIE PUPPIES

TOY  TEACUP YORKIES

TINY TOY TEACUP YORKIES

Tiny Teacup Yorkie Puppies

Weight about 2-3 pounds fully grown.

Teacup yorkies for sale

Weight  about 3-4 pounds fully grown

Although these are not widely accepted  terms it will give you a guide to,

TEACUP YORKIES SIZE

TEACUP YORKSHIRE TERRIER

TEACUP YORKIE PUPPIE SIZE

TINY TEACUP YORKIE PUPPIES

TOY  TEACUP YORKIES

TINY TOY TEACUP YORKIES

Tiny Teacup Yorkie Puppies

Weight about 2-3 pounds fully grown.

Teacup yorkies for sale

Weight  about 3-4 pounds fully grown

Please visit my on-line pet boutique at

LOLA is old enough to go to her new home now!!!! Come and meet this loving little girl.